CRM
Keep track on your cars with your own CRM-System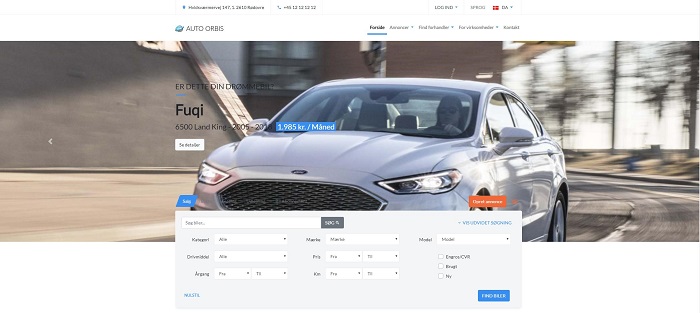 Keep track of your cars using your custom CRM system
You probably know this (all) too well. You have many cars for sale e.g. via Auto Orbis, and you have multiple sales reps communicating with various customers.
But you lack an overview of who has spoken about what - and with whom.
Why not get your very own CRM system, built to handle your particular challenges?
---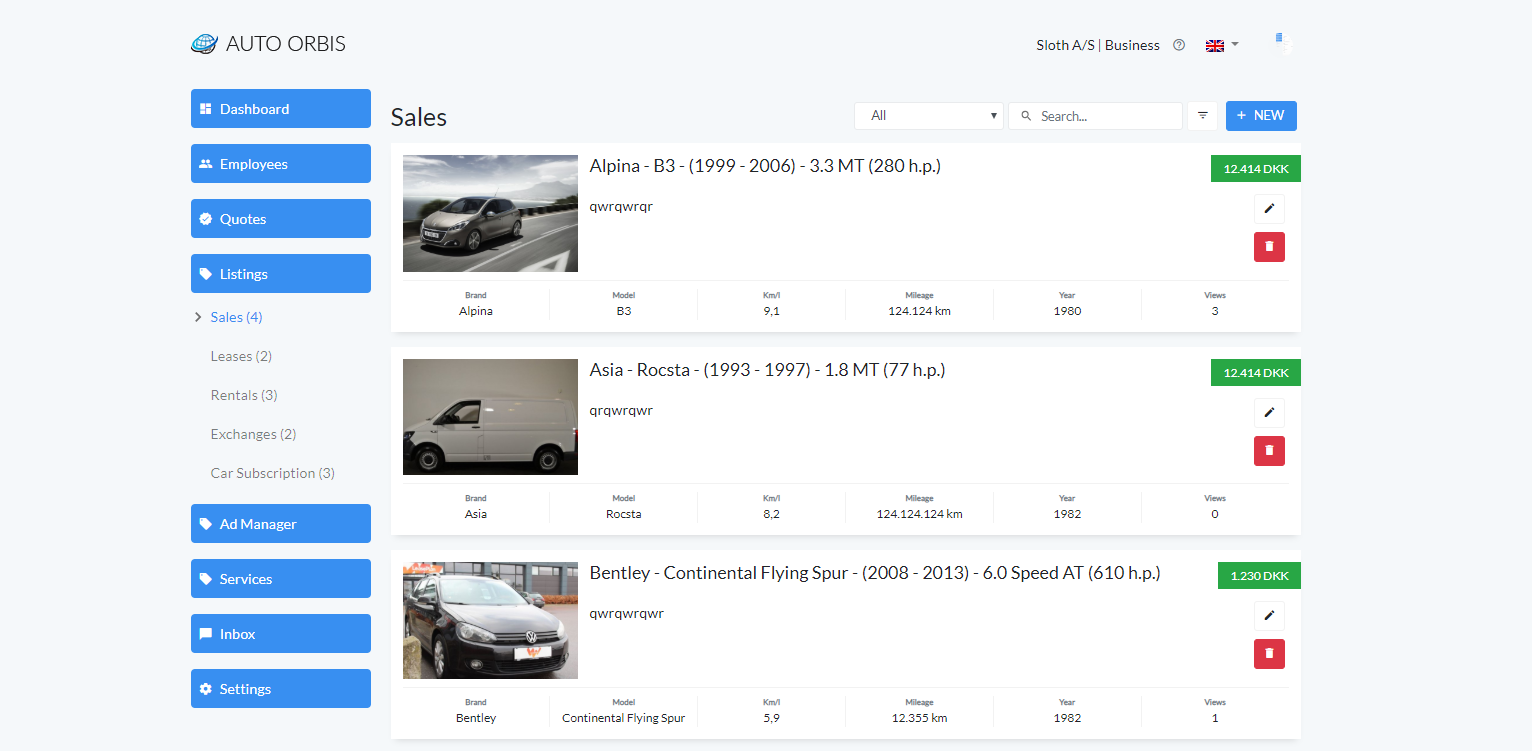 Make your work easier with Auto-Orbis' CRM system
Cut down on the many work procedures involved in a car sale.
When you get a new car for sale, all you have to do is add it to your CRM system. From there, Auto Orbis' portal automatically takes the information and puts your car for sale online. Easy peasy.
Once the initial work is done, you don't have to add all the information once more to create an ad, it is already available for you in the system.
If you want to make sure your ads are on top, it will cost you a little extra. But no matter if you want that or not, your car is online as soon as you have created it.
---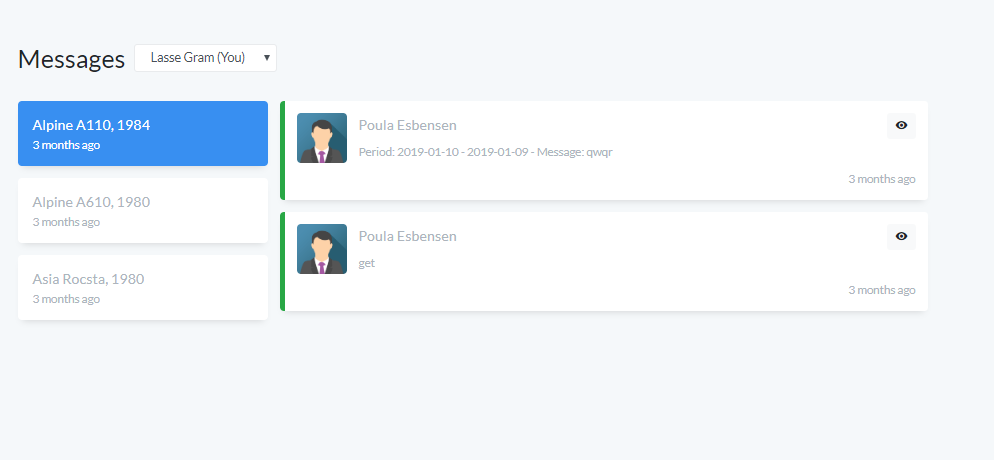 Keep up with your customers via your CRM system
As if it wasn't enough that you can easily manage cars and employees, you can also use the CRM system to ensure you keep up with your customers.
You and your employees can send offers through the system, keep track of who is in touch with the individual customer and ensure that enquiries are answered in a timely fashion.
You avoid misunderstandings with the customers - and internally.
---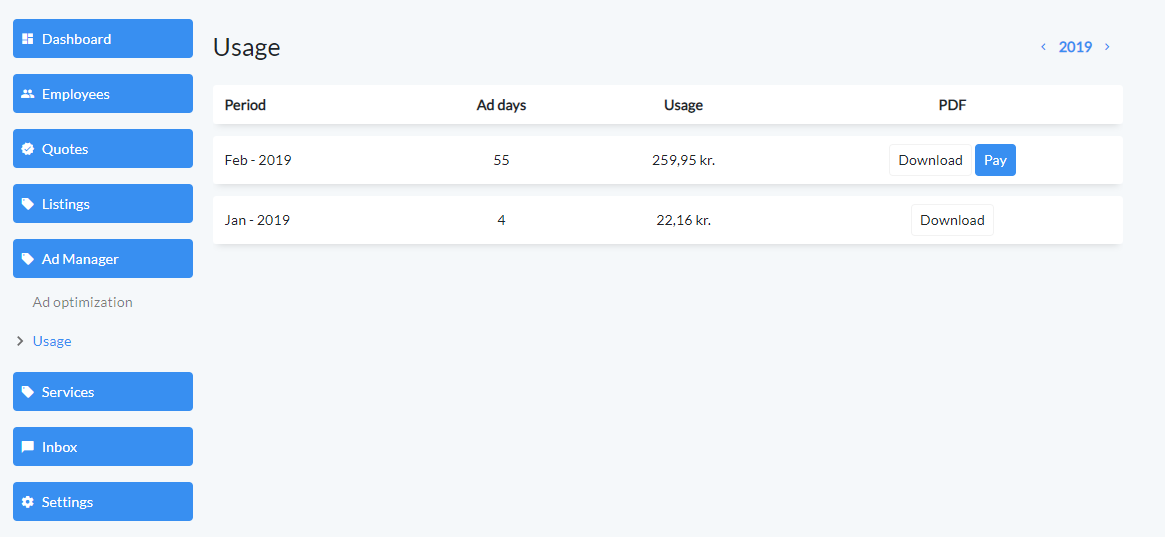 Affordable CRM system
We get that having a dealership is costly. That is why we insist that your CRM system must be affordable. Actually, you don't have to pay for your usage until you exceed DKK 50,000 for the number of cars, you have on offer.
Want to know more? Or just get started right now? Contact us at 70 60 51 50 or e-mail us at info@auto-orbis.dk, And trust us to ensure you get the structure you need to monitor your sales.
If you own a leasing business a similar system is available for you. Get in touch to find out more about your options.
Auto Orbis is more than just another online car dealership - it is your shortcut to easy sales management.

We have more than 150+ car dealers
Auto Orbis are partners with a lot of car dealers, which gives you quick exposure and potential buyers right at your hand. By becoming a partner with Auto Orbis, you receive a lot of advantages to grow your business.
Got any questions?
info@auto-orbis.dk
We are ready for your email
Contact sales
info@auto-orbis.dk
Get started right now
Why Auto Orbis
Easy access
Computer or mobile device, you can access Auto Orbis anywhere any time.
Easy to get started
Auto Orbis is incredibly user friendly and easy to work with.
Use our Apps
Use our apps to administer your cars on the go. Accessible for Android and iOS.
Competitive prices
Our prices are kept low to ensure you get maximum gain from your sales.
Whatever you need
No matter if you want to buy, sell or lease a car, Auto Orbis is the place for you.
Quick support
Use chat or e-mail to get in touch with our support staff.
Get customers
Once you've set up your ad, Auto Orbis takes care of the marketing.
Car dealership
If you own a car dealership, visit the Dealership Portal for extra benefits.