Website
Auto Orbis offers a complete website for you, who wants to show your listings on both our portal and your own website.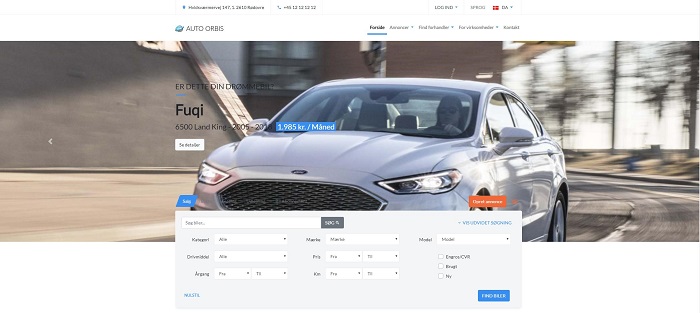 Auto Orbis offers an all-in-one website solution, so that their always synchronized with the same listings.
By using our all-in-one website solution. you get:
A beautiful and mobile-friendly website.
Direct integration between Auto Orbis and your website, so that the listings are always synchronized between the two.
---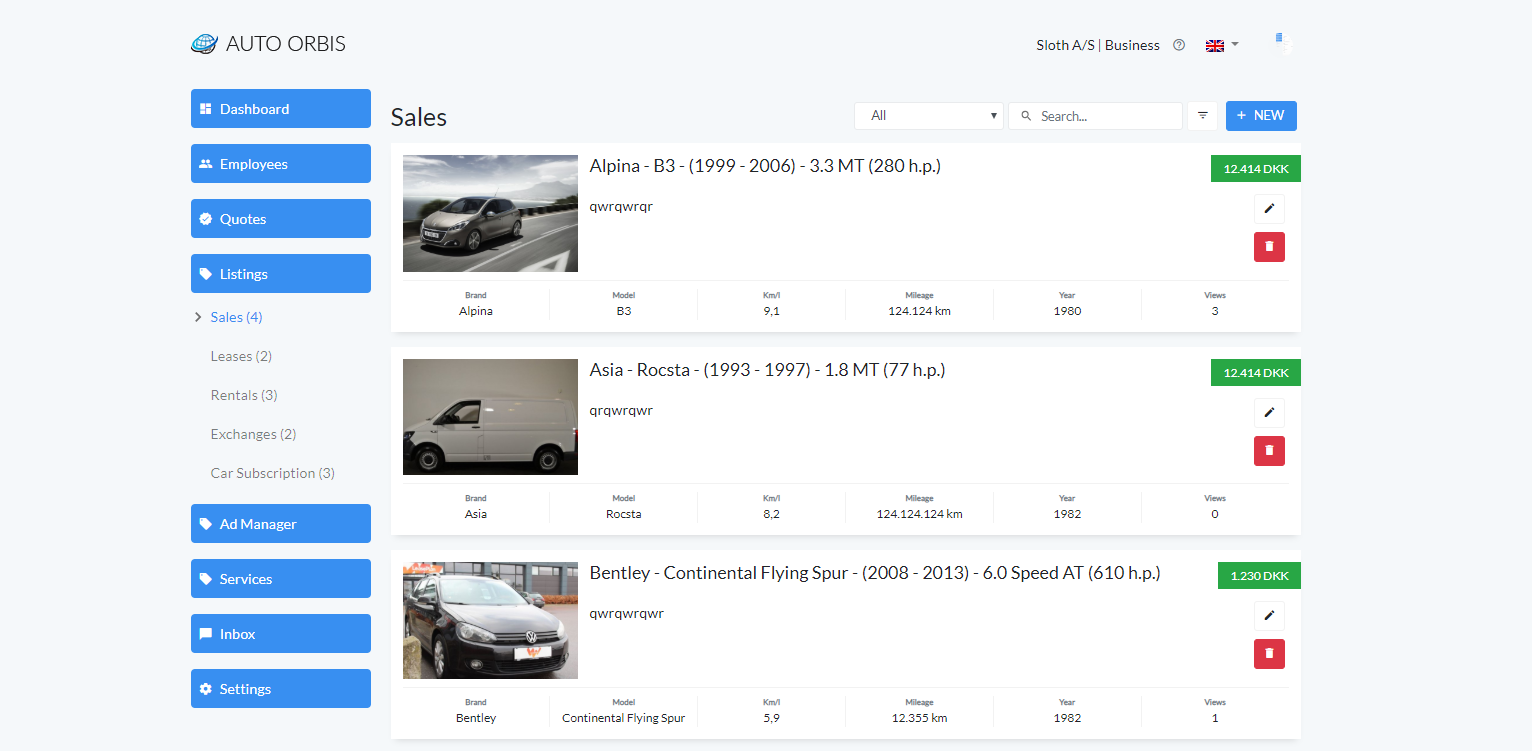 Get a website through Auto Orbis
It´s important with online visibility, and to have your own website with listings looks more serious, and that your a professional company.
By getting an all-in-one website solution through Auto Orbis, we save you from a lot of expenses, and you get less administration.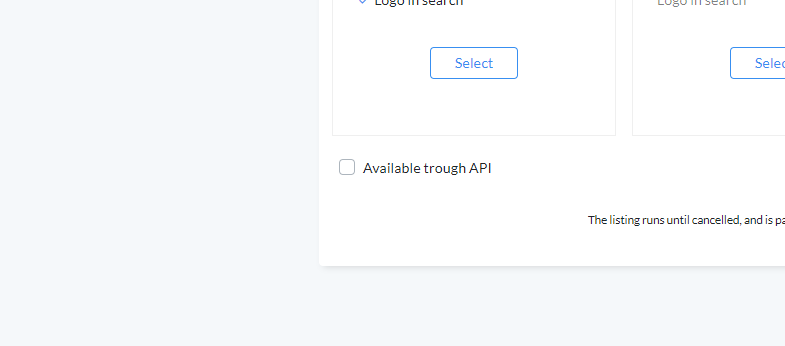 Direct integration with Auto Orbis
Our website solutions are directly integrated with Auto Orbis, which means you only have to manage your listing in one place, and they will look the same everywhere.
You got full control over which listings should show up on your website.
All requests on your website, goes straight to the Auto Orbis portal message system, for easy responce and overview.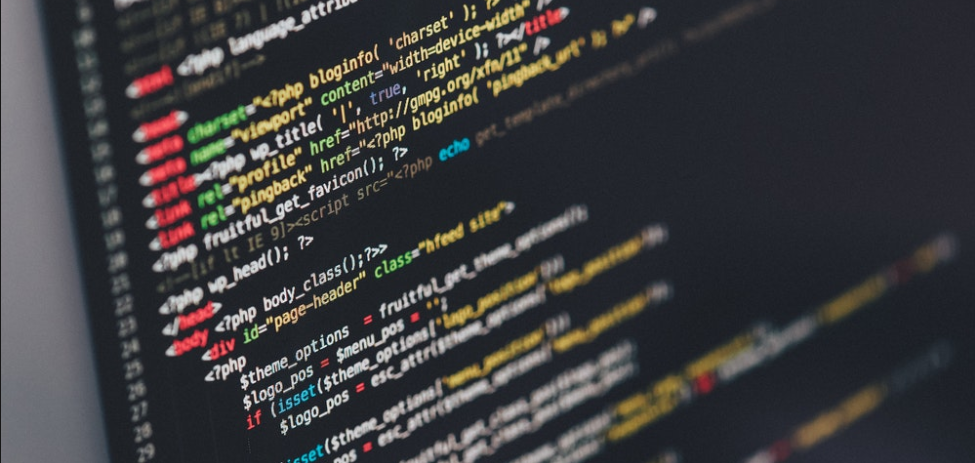 Know your expenses
Since your not maintaining and updating your own website and integration to Auto Orbis, you wont have any suprise expenses or hidden costs here and there.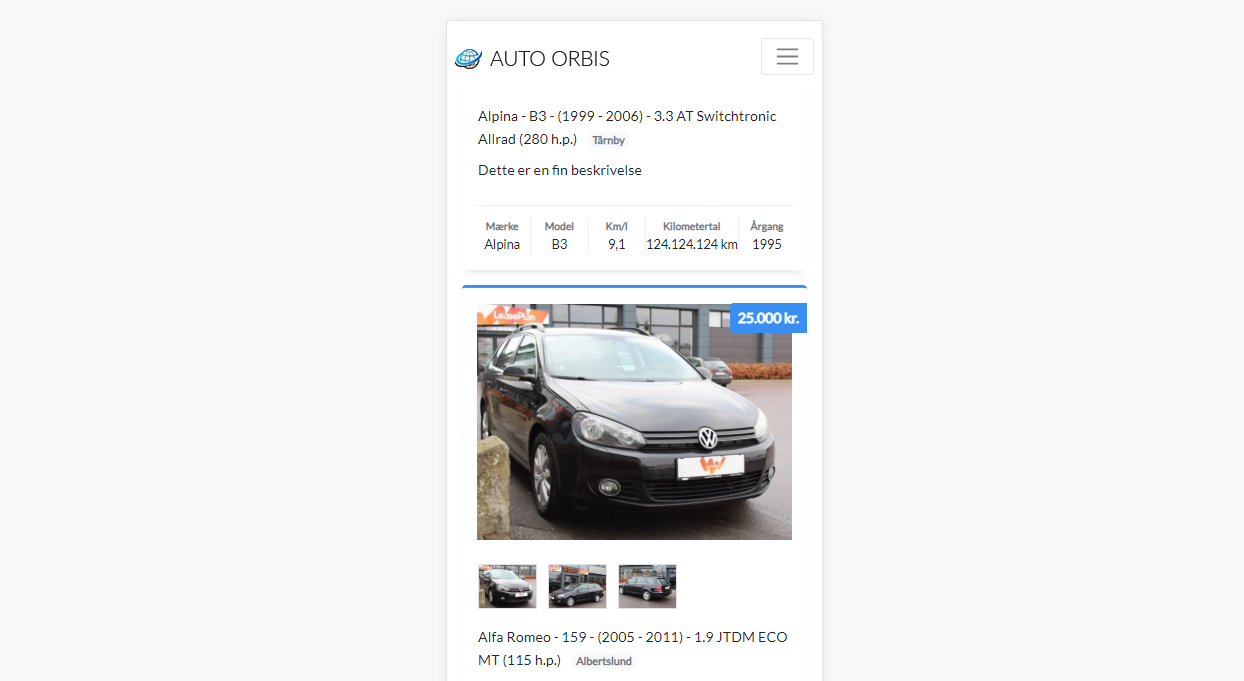 Optimized for mobile devices
Our website solutions are quick, user-friendly and optimized for mobile devices. More than 60% of people looking to buy a car, used their smartphone. If your website isent mobile-friendly, you will lose the sale. That´s why we made sure our wesbites are fully functional and gives a good user experience on mobile devices.

We have more than 150+ car dealers
Auto Orbis are partners with a lot of car dealers, which gives you quick exposure and potential buyers right at your hand. By becoming a partner with Auto Orbis, you receive a lot of advantages to grow your business.
Got any questions?
info@auto-orbis.dk
We are ready for your email
Contact sales
+45 70 60 51 50
Get started right now
Why Auto Orbis
Easy access
You always have access to Auto Orbis, from PC´s or mobile devices.
Easy to get started
Auto Orbis is easy very user friendly, and easy to get started with.
We have Apps
Use our APPS to manage your listings. We have Android and IOS.
Competitive prices
Our prices are on a great low level, so that you earn more per sale.
We have it all
If your buying, selling, renting, leasing or exchanging your car, we can help you.
Quick support
You can always reach our support trough our integrated chat, or email.
We get you clients
Auto Orbis does the marketing, you just focus on creating your listing.
Car dealers
Are you a car dealer, then read our company section. We have many advantages for you.