Lead Management
There is a lot of wasted time managing requests on listings, which we can solve in Auto Orbis.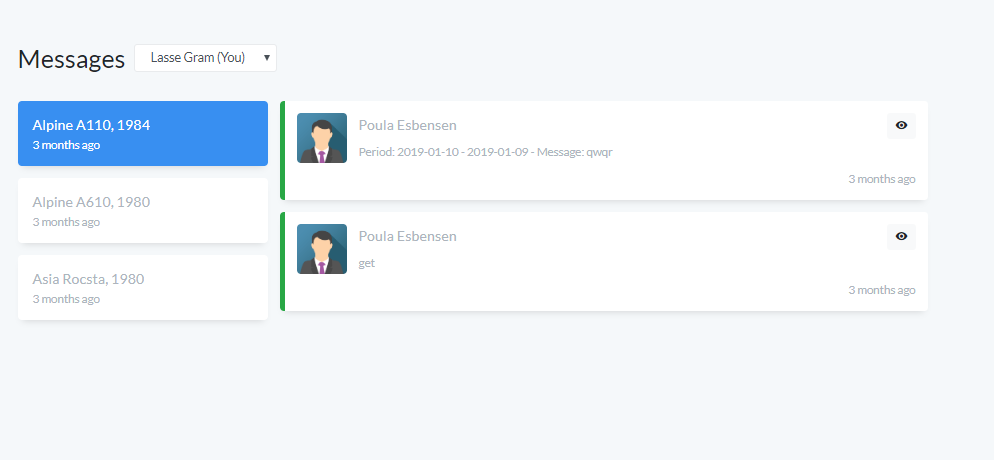 To ensure an easy and user friendly way of communicating between you and your clients, we have made our message system. It collects all conversations and requests in once place under the listings the message is intended for.
You will then never lose of miss a message, and you always know what the conversation is about no matter how long its been going on.
---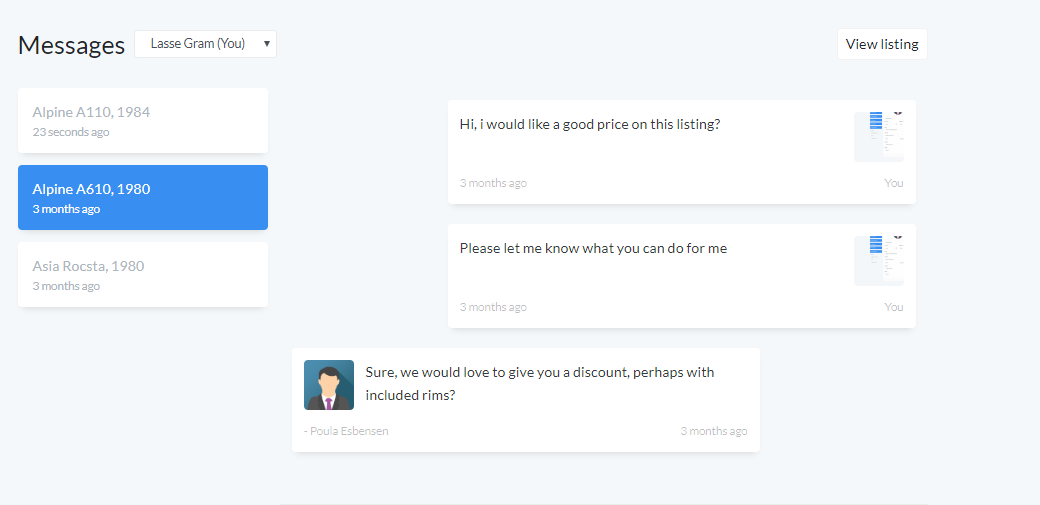 Overview
There is a lot of wasted hours managing requests on listings, and sometimes some are missed, which may cause you to lose a sale.
In Auto Orbis we have made a smart message system, which collects all your requests in one conversation, nicely collected on the listing it´s about.
You will be able to view one of your listings, and see all conversations and messages for just that one listing. We are also sending you notifications when you recieve new messages.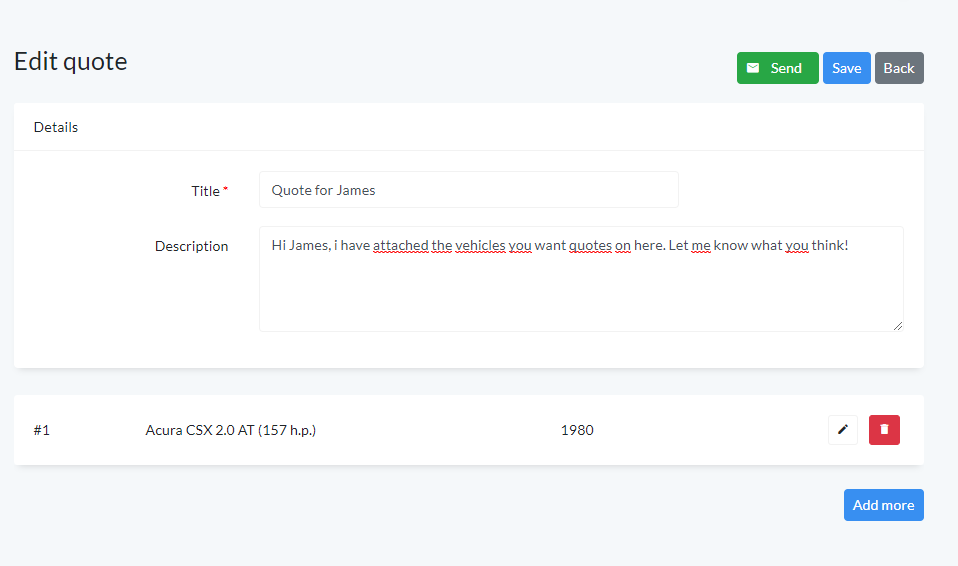 Quotes
You can quickly send quotes to people who uses Auto Orbis and those who dont. By creating a new listing or using one you already have, you can send it out easily for approval.
If the person your sending to, already have an account, they will recieve a notification that a new quote is ready for them.
People that isent using Auto Orbis, will be invited to join Auto Orbis to see their quote.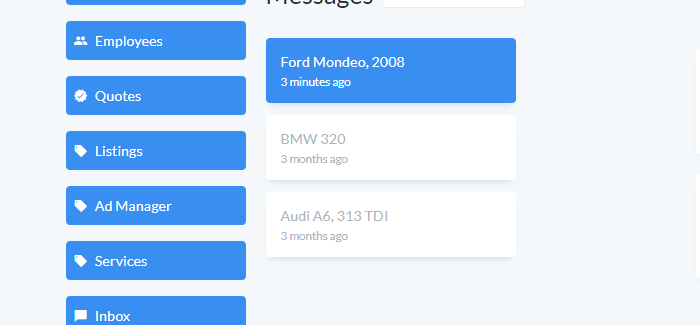 No more missed messages
We all know it to well, you got a message months ago, and now it´s gone.
You wont have to worry about this in Auto Orbis, since we always keep your conversations in one place. You can go back to the beginning of the conversation and find that one message that´s really important.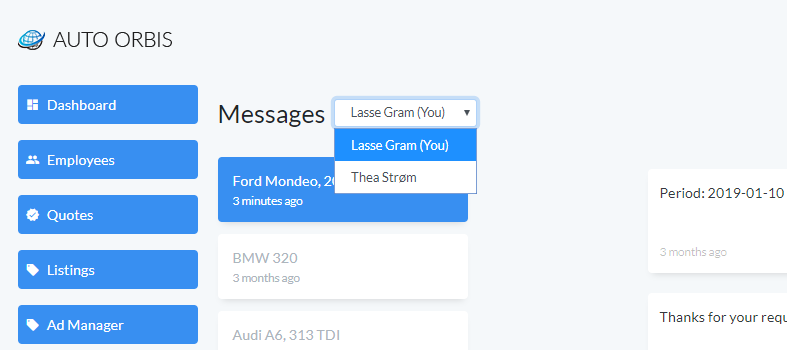 Administrator
Some times one of your employee´s are sick or got the day off.
Therefore we made it possible for company administrators, to access their employee´s conversations amd pick up from where the employee left.

We have more than 150+ car dealers
Auto Orbis are partners with a lot of car dealers, which gives you quick exposure and potential buyers right at your hand. By becoming a partner with Auto Orbis, you receive a lot of advantages to grow your business.
Got any questions?
info@auto-orbis.dk
We are ready for your email
Contact sales
+45 70 60 51 50
Get started right now
Why Auto Orbis
Easy access
You always have access to Auto Orbis, from PC´s or mobile devices.
Easy to get started
Auto Orbis is easy very user friendly, and easy to get started with.
We have Apps
Use our APPS to manage your listings. We have Android and IOS.
Competitive prices
Our prices are on a great low level, so that you earn more per sale.
We have it all
If your buying, selling, renting, leasing or exchanging your car, we can help you.
Quick support
You can always reach our support trough our integrated chat, or email.
We get you clients
Auto Orbis does the marketing, you just focus on creating your listing.
Car dealers
Are you a car dealer, then read our company section. We have many advantages for you.