HR Management
Companies with employee´s know that it´s time demanding to manage them. Read how Auto Orbis can help.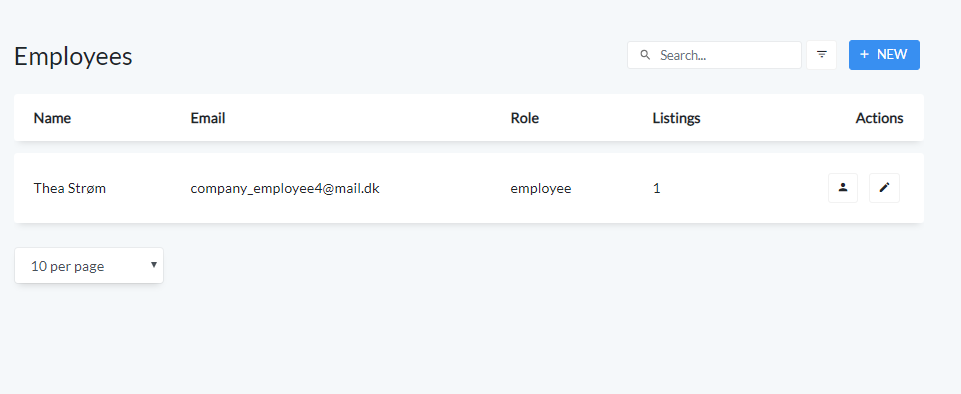 Companies with multiple employee´s such as sales people, have a lot of administrations through communications and planning.
If your using Auto Orbis, your sales people can have their own account under your company, where they can manage their listings, and answer requests.
As a company administrator, you always have the full control and approve the listings they create to avoid any mistakes.
---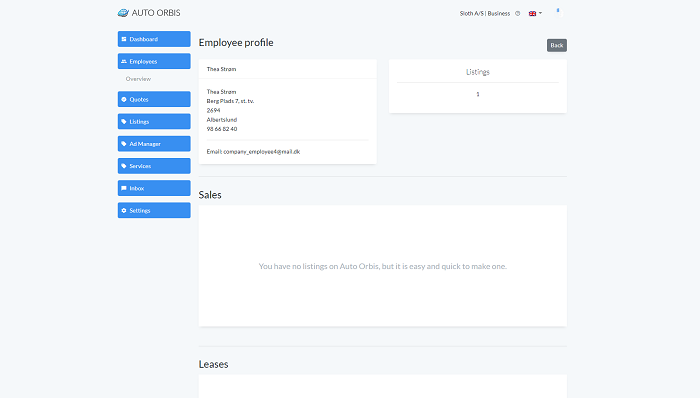 Overview
Companies with employee´s knows its time consuming to administrate communication and task management.
In Auto Orbis we have made this easy, by letting you create employee´s below your company, so that you have the full overview of who does what.
You will be able to manage their listings, see their conversations and requests.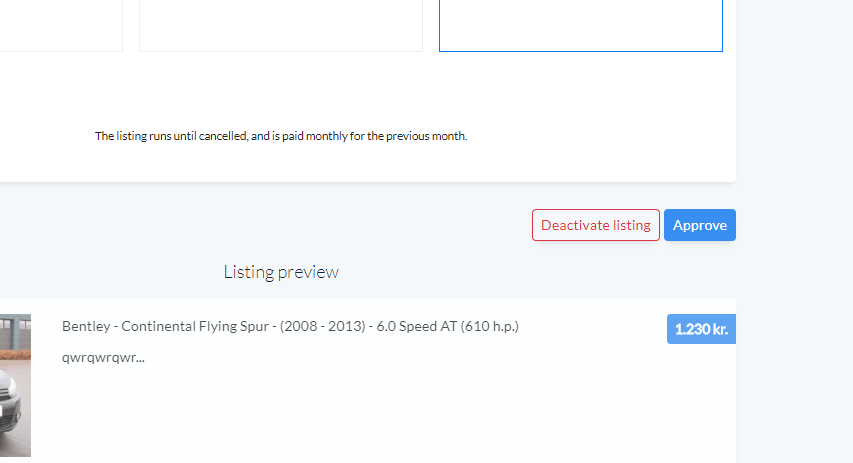 Approvals and Administration
To minimize mistakes and typos in listings, a company always have to approve the listings created by your employee´s.
You also have the full overview of the advertisement package for the listings you approve, so that you are in control.

We have more than 150+ car dealers
Auto Orbis are partners with a lot of car dealers, which gives you quick exposure and potential buyers right at your hand. By becoming a partner with Auto Orbis, you receive a lot of advantages to grow your business.
Got any questions?
info@auto-orbis.dk
We are ready for your email
Contact sales
+45 70 60 51 50
Get started right now
Why Auto Orbis
Easy access
You always have access to Auto Orbis, from PC´s or mobile devices.
Easy to get started
Auto Orbis is easy very user friendly, and easy to get started with.
We have Apps
Use our APPS to manage your listings. We have Android and IOS.
Competitive prices
Our prices are on a great low level, so that you earn more per sale.
We have it all
If your buying, selling, renting, leasing or exchanging your car, we can help you.
Quick support
You can always reach our support trough our integrated chat, or email.
We get you clients
Auto Orbis does the marketing, you just focus on creating your listing.
Car dealers
Are you a car dealer, then read our company section. We have many advantages for you.